Name a few PS4 Accessories. Some of them I mentioned (worth saving up for) on my my post about the PS4 Slim being a better option than PS4 Pro come to mind. But, PlayStation Shoes? The funny thing is the collaboration between Nike and PlayStation began in 2006 with the Air Force 1 X PlayStation. Still, most of us have been unaware of this collaboration between fashion and tech.
Air Force 1 X PlayStation: Concept and Reveal
The shoes are a collaboration of Nike's famous Air Force 1 (with Nike Air technology) customised for PlayStation fans. There's a 2006 version of the shoes which look retro by now and had the old school PlayStation logo. It's hard to believe that these shoes were revealed at the E3 this year and a few people who attended were able to grab it via the Stash feature on SNKRS app. The newer 2018 version has significant upgrades compared to the 2006 version. It's hard not to notice the PlayStation 4 inspired design of the 2018 version. Anyhow, a worldwide release to the general public is yet to be announced.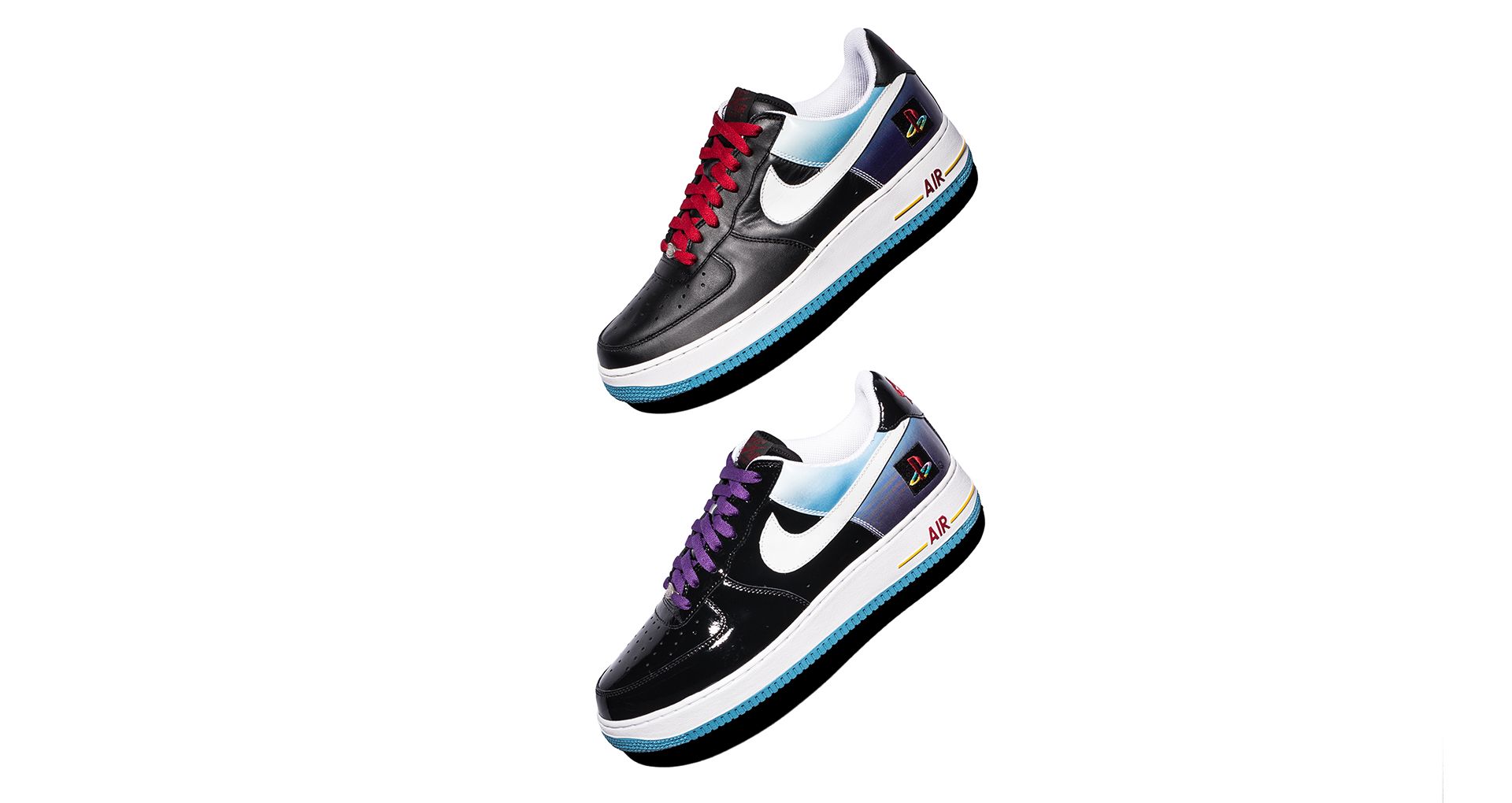 Air Force 1 X PlayStation: 2018 vs 2006
The front part of the 2018 Air Force 1 X PlayStation is made of matte premium leather as opposed to the glossy patent leather which most of the 2006 was made of. Black laces have replaced the purple and red laces the 2006 version had. The midsole is completely white on the 2018 version as opposed to the white, then blue and then black on the 2006 version. The 2018 version pair has the PlayStation logo on one of the shoes and the other one has the PlayStation symbols (Cross, Circle, Triangle and Square) on the back in white dispersed in a holographic blue background.
The best feature though is the holographic blue Nike's Logo on the side which magnifies PlayStation symbols.
The shoe has the PlayStation symbols all over, even on the sole. On the sole, they are blue on a white background, incomplete and blurry, which altogether adds a very nice look to it.
Are there more PlayStation shoes?
Yes! As mentioned, the 2006 version was limited release. Also, there was another pair that came out early in 2018, called PG2. Again, a limited release and currently sold out, it retailed at $110.
Air Force 1 X PlayStation: Where to buy?
Nike hasn't revealed a lot about it yet. But, we suggest you keep an eye on the SNKRS App for any further updates. Also, subscribe to us and we'll let you know as soon as we see a window.